Welcome to Porncomp.com
Frequently Asked Questions
Is PORNCOMP.COM free?
Yes, Porncomp.com is completely free! You can watch videos, upload videos, post comments and blog completely free of charge and without any intrusive or annoying advertising all you have to do to is register.
Is PORNCOMP.COM safe?
Yes, it is completely safe. We do not support any adware, malware of any kind.
All of our videos are 100% legal content. The website is also fully SSL certified encrypted and secured.
This site has also been tagged with a "Restricted To Adults" website label that was created by the
Association of Sites Advocating Child Protection (ASACP)
to better enable parental filtering, and to demonstrate that the online adult industry's commitment to helping parents prevent children from viewing age-inappropriate content.

PORNCOMP.COM is fully RTA compliant as rated by the Association of Sites Advocating Child Protection (ASACP), and is strictly reserved for those of legal age only.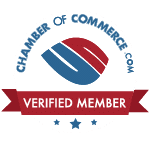 You have our personal guarantee.
PORNCOMP also utilizes CloudflareCDN to maximize performance and safety.
PORNCOMP certifies that every advertisment and or affiliate ad shown on this webpage is guaranteed to be free of any type of fraud or scams and that all advertised discounts, offers or price is true and accurate.
Do you have a blog?
How do I watch your videos?
We recommend that you view our embed videos with any compatible internet browser that supports flash and or HTML5
Our video player is also optimized to load on mobile devices and slow internet connections.
On certain devices you may not be able to see a thumbnail preview of the video.
You may have to disable any ad blocking software to view our videos.
Can I use the PORNCOMP.COM logo and trademark?
Using our website's trademarked named or similar/confusing names is not allowed without our consent. We only allow the use of your logo for advertising
For any other questions or suggestions.
Please contact us at
contact@porncomp.com
for any other questions.